Advanced MEMS sensors for multiple applications; taking accuracy to the next level!
±70g sensing range closed loop accelerometer
MAXL-CL-3070 is a high performance accelerometer based on a unique MEMS device and ASIC designed for tactical and inertial navigation applications, providing a digital acceleration output.
The Accelerometer is available in several performance grades offering excellent measurement accuracy for a large range of inertial navigation and vibration sensing applications.
With specifications such as one-year bias repeatability of 0.8 mg, one year scale factor repeatability of 500 ppm, and VRE below 35 µg/ g2 rms, this family of accelerometers provides highly advanced performance.
The MAXL-CL-3070 features an input range of ± 70 g and operates from a single power supply voltage of 5 V with < 30 mA current consumption. The sensor's system is composed of an LCC44 hermetically sealed package mounted on an interface board for customer evaluation and prototype testing. According to a specified ICD, Physical Logic offers its customers assembly and testing of accelerometers on customer integration boards.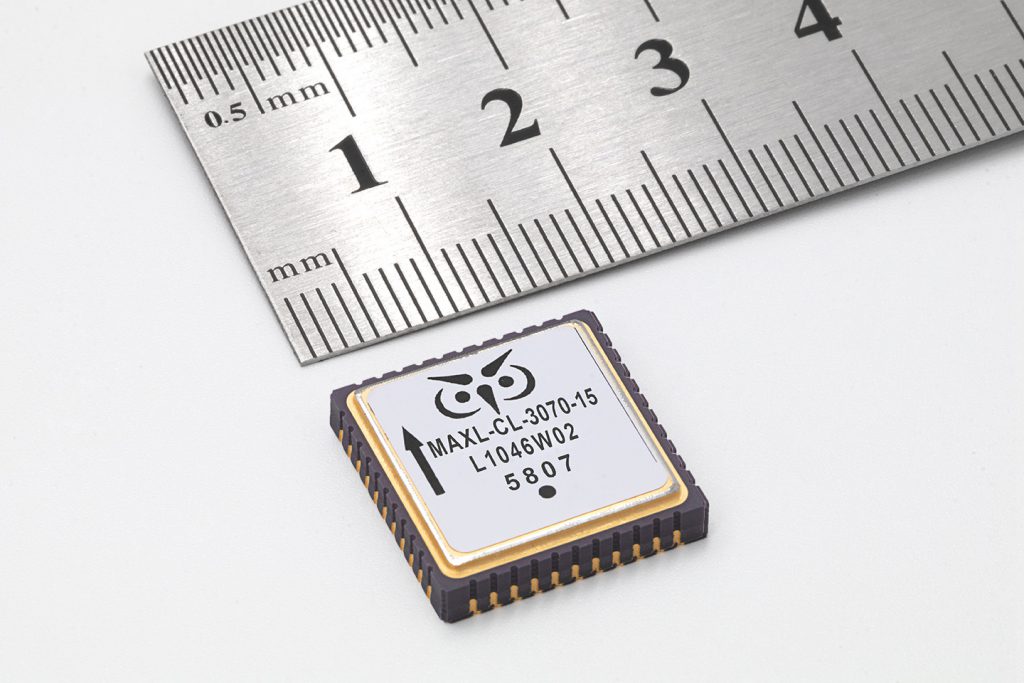 Sensing range: ±70 g
One year Bias repeatability: <800μg
One year Scale Factor repeatability: <500 ppm
Scale Factor Temperature sensitivity: < 150 ppm/⁰C
Scale Factor Temperature Residual Error: <120 ppm
Bias Temperature Residual Error: <300 μg