Advanced MEMS sensors for multiple applications; taking accuracy to the next level!
Physical Logic develops and manufactures advanced MEMS ("Micro-Electro-Mechanical System") accelerometers. Our meters have a wide range of high-end applications: vibration sensing, tilt sensing, seismic sensing, resource exploration, north finding, and inertial navigation.
We serve diverse markets from security and defense to energy, industrial and commercial. Our meters are used in high-end inertial markets such as industrial & commercial naval applications, commercial aerospace & space, defense,  robotic & new mobility and many more.
 Physical Logic is a fabless company that holds patents on the design of in-plane bulk micromachining Open-Loop and Closed-Loop accelerometers, while outsourcing the manufacturing of its MEMS and ASIC devices to a big silicon foundry in north Israel.
We have a state-of-the-art facility based in Petach Tikva, Israel with production, assembly and testing capabilities.
Physical Logic's Open-Loop series fills the gap between current MEMS accelerometers and mechanical accelerometers. The Closed-Loop accelerometer series, replaces navigation grade mechanical accelerometers.
Providing customers with leading, high performance products based on our MEMS technology.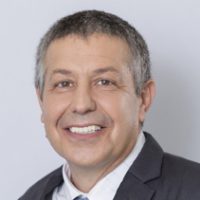 Aviram Feingold
Chief Executive Officer 
Experience
Aviram Feingold carries 32 years of experience in inertial navigation systems and in the semiconductor wafer-processing industry, both in R&D and production. Prior to Physical Logic, Mr. Feingold worked in Al Cielo Inertial Solutions Ltd as a VP in engineering, managing process and product engineering as well as manufacturing and testing lines. Prior to Al Cielo, Mr. Feingold worked for Chiaro Networks Ltd. as manager of the process engineering group. At Tower Semiconductors, he held several positions in process engineering, as Yield Enhancement leader, and as Photo-Etch R&D group leader. Prior to this, Mr. Feingold worked for several years at AT&T Bell Laboratories in the Semiconductor Laser Device Department, in Murray Hill, New Jersey. While there, Mr. Feingold published over 30 papers on process and device characterization.
Education
Mr. Feingold holds a Master's degree in Materials Science Engineering from Stevens Institute of Technology in New Jersey.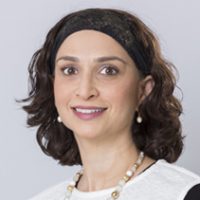 Lisa Koenigsberg
Chief Technology Officer
Experience
Lisa Koenigsberg brings over 32 years of experience in Solid State and Electro-optics applications. She was the Chief Scientist of Al Cielo Inertial Solutions Ltd. for 11 years. Before joining Al Cielo in 2005, Lisa was a Senior Physicist at Chiaro Networks from 2000 where she directed research efforts supporting the development of an optical core router. As a Senior Physicist at Visionix, Ltd., from 1994 to 2000, Lisa supervised the development of measurement instruments for the progressive ophthalmic market. From 1989 to 1993, Lisa worked as a civilian Physicist for the United States Army – Center for Night Vision and Electro-Optics and the United Stated Navy – Naval Surface Warfare Center. There she led several projects in the fields of electro-optic devices and architectures for optical computing, and multisensory integration for automatic target recognition.
Education
Lisa received a Bachelor of Science Degree in Physics from SUNY – Binghamton in 1986, Phi Beta Kappa and a Master of Science Degree in Applied Physics and Solid State from Columbia University – School of Engineering and Applied Science in 1988. Lisa has published several papers and is the inventor of several patents in the field of Electro-optics.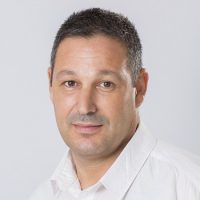 Experience
Benny Maimon carries 24 years of experience in diverse operation roles in the semiconductor, optical and opto-mechanical systems industries.
Prior to joining Physical Logic, Mr. Maimon worked in Al Cielo Inertial Solutions Ltd. as a facility manager in its inertial navigation production and test lines.
Prior to Al Cielo, Mr. Maimon worked for Opcom as production manager for fiber the optic industry. Benny held several key operation positions at various of companies as Novatranse, Xloom communication, Memlink, and Intel.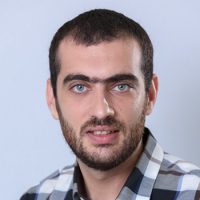 Experience
Leonid Furman brings extensive engineering experience to Physical Logic.
In 2008 Leonid worked for the Israeli Defense Forces as board design and ATE engineer for multi-disciplinary optical, mechanical and communication projects.
Leonid joined Physical Logic in 2014 and as Chief electronics R&D engineer is leading product development projects of closed-loop and open- loop MEMS accelerometers.
Education
Mr. Furman holds a B.Sc. in Electrical engineering from Tel Aviv University.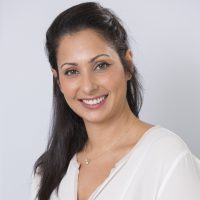 Head of Sales & Marketing
Experience
Gal Erez joined Physical Logic in 2016 and brings international marketing and sales experience at governmental and defense industries.
Prior to joining Physical Logic, Mrs. Erez worked for the Israeli Embassy in Washington D.C. and was in charge of ongoing contact with international defense industries and US government agencies while managing special projects and complex events at the embassy.
Gal's career exposed her to a wide range of advanced technological systems while responsible for various business implementations.
Education
Mrs. Erez holds a Master Degree in Business Administration and Marketing.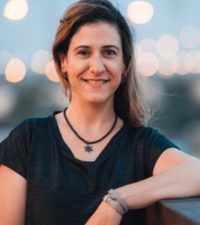 Experience
Miri Kalinsky Sivia is a PWC graduate on a supervisor level.
Miri joined Physical Logic Ltd on December 2021. Miri brings 15 years of experience in various accounting and finance positions.
Prior to Physical Logic ltd., Miri served 10 years as a Corporate controller manager in an international high-tech companies .
Education
Ms. Kalinsky Sivia is a Certified Public Accountant in Israel and holds a BA in Business Management and Accounting and a Master degree in Tax and Business Management from the College of Management Academic Studies