In 2017, Physical Logic completed its Closed Loop MEMS accelerometer MAXL-CL-3030 qualification, according MIL-STD-810G.
After qualification and production ramp-up, all statistical performance data was analyzed from our first production batches, and an important milestone had been reached in the company. The MAXL-CL-3030 accelerometer was now fully production worthy with performance and yield in full control. This was a great opportunity to gather enough statistics to build a comprehensive error budget of the accelerometer taking account the point of view of several different applications and grades.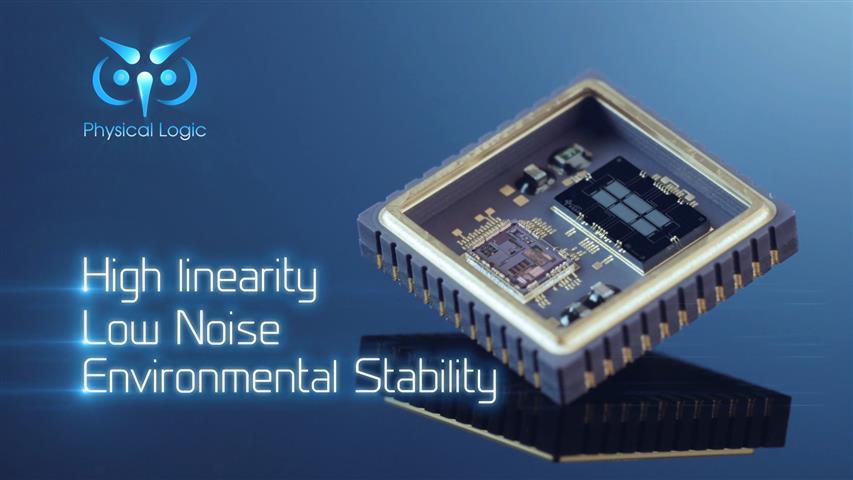 The advantage of the Closed Loop configuration over the Open Loop configuration was clearly proven. The Scale Factor linearity and stability is superior to Open Loop MEMS accelerometer. This advantage had been proven during the development stage and it continued to uphold once in production. Excellent Scale Factor linearity manifests itself as well as very low Vibration Rectification Error (VRE).  Significantly, improved Scale Factor Stability over temperature and time including short and long term was clearly and consistently shown.
In addition, the Bias Stability was improved as compared to an Open Loop configuration with similar sensing range.
Focus on Bias Temperature Sensitivity
The importance of the Bias Temperature Sensitivity parameter became apparent. Units with a higher Bias Temperature Sensitivity usually resulted in other higher Bias errors such as Bias Temperature Residual Error and Bias Short-Term Stability. Therefore, this became the next limiting factor for using high performance MEMS accelerometers in tactical and navigation applications.
For several months, a concentrated effort was in progress to understand and improve the Bias Temperature Sensitivity.
Getting to the bottom of it
After a series of detailed partitioning tests accompanied with simulations and analysis, a revised system level architecture was proposed to improve the Bias Temperature Sensitivity by at least a factor of 2. All that effort paid off greatly, as this new revision of the MAXL-CL-3030 has shown significantly improved results for the Bias Temperature Sensitivity as well as all other Bias related parameters.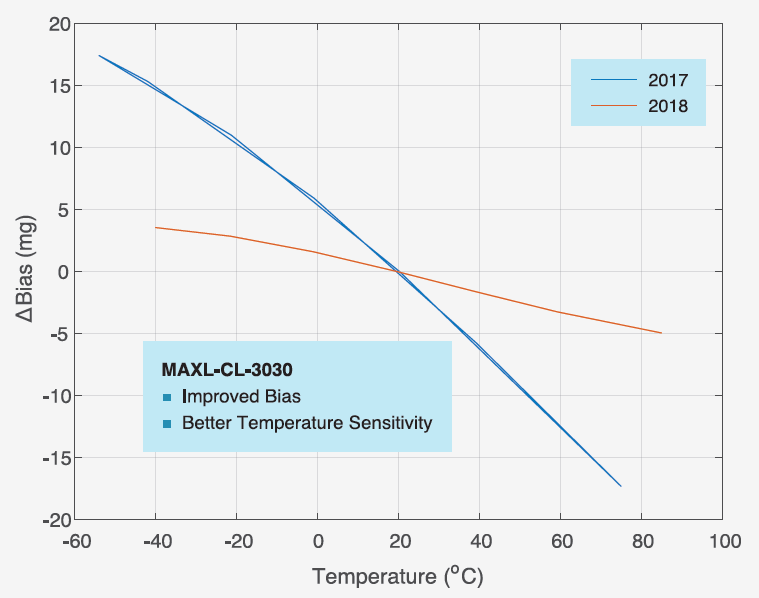 Presenting the MAXL-CL-3030 Family of Accelerometers
Now into production, the improved performance of course translates into tighter performance specifications as well as better yields for our customers. In addition, Physical Logic can now offer our customers a full range of grades in order to fit performance to cost for various applications. Our flagship product the MAXL-CL-3030, 30g closed loop MEMS accelerometer, is now presented in 3 grades.
Additional information and specifications may be found on maxl-cl-3030 product page.