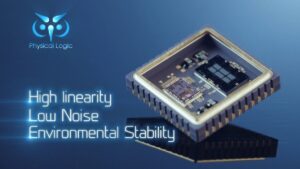 On September 10th, 2020, i-Micronews conducted an interview with Mr. Aviram Feingold the CEO of Physical Logic.
i-Micronews is the Media Activity of Yole Development which introduces to the market all last trends and news in the semiconductor industry and provide an understanding of the industry evolution.
i-Micronews Analysts share on a daily basis the significant news they find, articles they write and interviews they conduct in order to offer you the most updated and interesting information the industry and field expertise.
This interview follows successful steps of qualification and New Product Introduction (NPI) of a new Closed Loop Accelerometer revision. Physical Logic's team met the challenge of fast production ramp-up in order to meet the needs of our worldwide customers.
Physical Logic is a known high-end inertial system player thanks to its high precision Closed-loop and Open-loop MEMS (Micro-Electro-Mechanical System) Accelerometers. The unique MEMS Technology provides measurable advantages over the performance of currently available Tactical Grade MEMS accelerometers.
Physical Logic announced the release of Inertial Grade Closed Loop MEMS Accelerometers – the MAXL-CL-3000 family. Compared to traditional electromechanical sensors, our MAXL-CL-3000 series meets the demand for inertial grade accelerometers and low CSWaP (Effective Cost, Small Size, Light Weight and Low Power Consumption)
To read the full interview click on the following link-
 https://www.i-micronews.com/mems-accelerometers-are-putting-the-pedal-to-the-metal-interview-with-physical-logic/