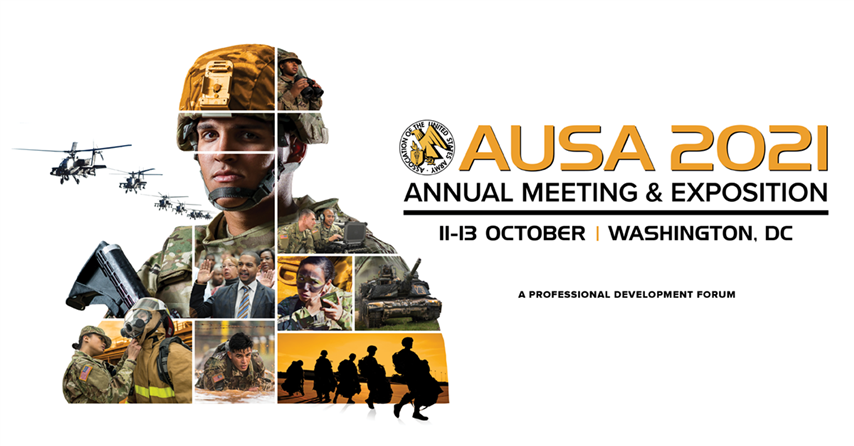 "THE ARMY'S MOST POWERFUL EVENT COVERS EVERYTHING YOU NEED – ALL IN ONE PLACE"
The 2021 AUSA Annual Meeting, designed to deliver the Army's message by highlighting the capabilities of Army organizations and presenting a wide range of industry products and services. In 2021 Physical Logic introduced two new products, MAXL-CL-3050 (50g sensing range) and MAXL-CL-3070 (70g sensing range) Closed Loop MEMS accelerometers.
Physical Logic's flagship Closed-loop MEMS accelerometer product line (MAXL-CL-3000 series) brings performance to a level comparable with currently available inertial grade mechanical accelerometers. With specifications such as one-year bias repeatability of 0.5 mg, one-year scale factor repeatability of 400 ppm, and VRE below 25 µg/ g2 rms, this family of accelerometers is the only inertial grade MEMS accelerometers available for aerial, land, and marine applications.
Compared to traditional electromechanical sensors, our MAXL-CL-3000 series meets the demand for low CSWaP (Effective Cost, Small Size, Light Weight, and Low Power Consumption), offering unmatched performance within sensing ranges between 15g and 70g, alongside better value to IMU/INS manufacturers and users.
Additionally, our MAXL-OL-2000 Open Loop series fills the performance-cost gap between currently available MEMS accelerometers and mechanical accelerometers, providing extremely low noise, excellent VRE, and run to run repeatability. The Open Loop series is available in sensing ranges of 2g up to 70g.
The extremely low noise of the Open Loop accelerometers provides an advantage for seismic and tilt sensing applications, free of export control for the MAXL-OL-2000C series which includes Open-Loop accelerometers in sensing ranges between 2g to 40g.
We invite you to visit us in Stand #2723 in the Israeli Pavilion.
E-mail us at info@physical-logic.com to set up a meeting.